20th June 2018
Freddo prices vs Inflation
Are rising Freddo prices a reflection on inflation?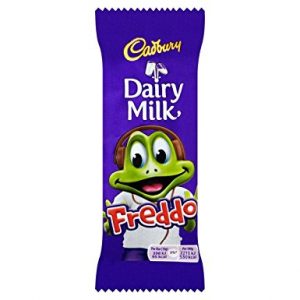 After outrage at the price of Freddo bars rising to 30p… Cadbury has now reduced the price back down to 25p.
Freddo bars are often used as a reference to the staggering increase on inflation in the new millennium. Since 2000, the price increased from 10p to 30p This graph shows that Freddo prices are increasing even higher than inflation rates themselves.
This of course reflects a larger picture of increasing prices even higher than inflation that are perhaps relating to the decrease in UK retail sales (see Financial Times reference).
This staggering 200% increase on Freddo prices compares drastically to wages which have just gone up by 24%, showing there is no correlation between prices and what people are able to afford.
It seems the public have been heard with the most recent turnaround of pricing (although only in independent retailers):
"We're pleased to announce that Freddo will become available for 25p once again from March onwards, across price marked packs in independent retailers," a spokesperson told The Independent.
Cadbury has also revealed that the price reduction is being rolled out across other products including 23.5g Chomp bars, 25.5g Fudge bars and 14.4g Buttons packets which fall to 25p each.
References:
Telegraph: https://www.telegraph.co.uk/news/2016/07/08/this-is-how-much-a-freddo-will-cost-by-2030/
Independent: https://www.independent.co.uk/life-style/food-and-drink/freddo-bars-price-cut-25p-cadbury-announcement-today-chocolate-a8245746.html
Financial Times: https://www.ft.com/content/51857d26-12f7-11e8-8cb6-b9ccc4c4dbbb